BIRTHDAY OUTFITS
BAPTISM/CHRISTENING
ELEGANT BASKETS
BABY PHOTO PROPS
GIRLS CLOTHING
COUTURE JEWELRY
BOYS CLOTHING
OCCASION DRESSES
COUTURE HEADPIECES
CAR SEAT COVERS & MORE
APRONS & MORE
New Items
Sale Items
All Items
View Your Cart
Check Out
Order Tracking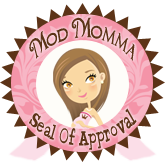 Sign up for our FREE Newsletter!


FREE SHIPPING ON ALL ORDERS $75+
We provide one of a kind luxurious handmade baby accessories and chic clothing for your baby to your teen. Most of our baby accessories and party supplies are professionally handmade. Add a little spice to your child's closet with our elegant clothing collections for boys and girls. Zeeg Baby offers a variety of clothing from newborn to teen sizes. After visiting our site, if you still can't find what you're looking for, please e-mail us and we will work with you to create that special something for your child. Creating that perfect something for your little one can have endless possibilities.